"Cultivation of halophytes and analysis of the physiological status of the plants"
Prof. Dr. Jutta Papenbrock from Gottfried Wilhelm Leibniz Universität Hannover, Germany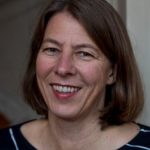 "Prof. Papenbrock, looking back on the first two years of the project what is your most surprising result?"
Salicornia spp. probably surprised me the most. Genetic characterisation and identification have shown that the variability within the genus Salicornia is broader than we thought. With this variability, the morphological and biochemical composition also varies. On the one hand, this offers more aspects to be studied. On the other hand, I think it will be important to develop a variety of different Salicornia cultivars through modern breeding approaches that achieves the best and consistent results as a crop plant species for defined applications in the future.
Read the whole interview here.
"Synthesize novel bioactive esters based on precious phenolic compounds that are found in the halophyte Salicornia plants."
Io Antonopoulou from Luleå University of Technology, Sweden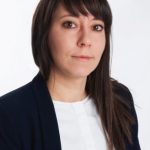 "Io, if you could wish for something for the project, what would it be and why?"
I wish that the project's results will be applied fast in the near future towards developing smart integrated aqua cultures and halophyte cultivation within Europe. Halophyte plants have been known in folk medicine to have many beneficial effects on human health. A holistic approach for their valorisation leaving zero waste could be a major step towards achieving a carbon zero economy. Moreover, halophytes are resilient plants that can be grown in remote areas with high salinity, enabling land use and limiting the need for irrigation.
Read the whole interview here.