Production of probiotic protein-rich additive for functional feeds
Fermentation of the green juice of halophyte species with lactic acid bacteria could be a cost-efficient and safe method to separate proteins.​
In this practice, the aim is to produce bio-active and protein-rich feed supplement for aquacultures and livestock from halophyte juice. This type of feed could not only improve the animal health but could also provide a locally produced high-quality protein source. This decreases the dependency of protein imported from overseas, such as soybean. The protein is separated from green juice by acidification, which is done by fermenting the juice with lactic acid bacteria. During the fermentation, the produced lactic acid decreases the pH of the green juice, which makes protein insoluble in water and allows it to coagulate. Therefore, the protein-enriched concentrate can be easily separated, for example by centrifugation. As the produced cell mass is also present in the concentrate, it is desired to perform the fermentation using probiotic Lactobacillus strain. Halophyte species considered in AQUACOMBINE project are relatively rich in protein, for example, the crude protein content of green juice dry matter from Tripolium pannonicum (sea aster) is up to 36.7 wt%, which is comparable to common legumes, such as lentil and chickpea. Tripolium pannonicum juice also has high concentration of available sugars, thus additive feeding of micro-organisms is not required. Probiotic protein-enriched concentrate could also be a source of some other health beneficial compounds, such as phytochemicals and healthy fatty acids. The liquid fraction after separation can be utilized in biogas production, leading to zero-waste process. Overall, this method is cost-efficient and safe, and does not require high process temperatures or use of hazardous chemicals. Required fermentation time is also short, and processing requires only a few equipment.​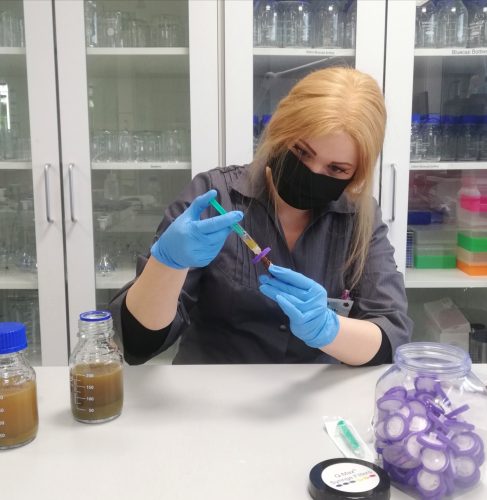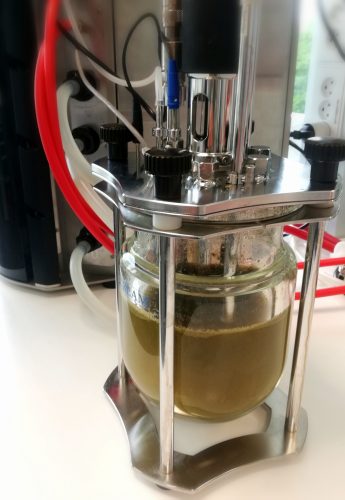 Laura Hulkko​
Aalborg University, Denmark ​
Issh@et.aau.dk