Biogas – closing the loop of the Halophyte Biorefinery.
Final step of the biorefinery to recover energy and nutrients from the halophyte residues
Anaerobic digestion (AD), the microbial process to convert biomass into biogas, is a mature technology for renewable energy production from biomass with simultaneous recovery of valuable nutrients as fertilizer. The AD process is worldwide applied in full—scale biogas plants for the treatment of energy crops, agricultural residues, sewage sludge and municipal and industrial organic waste and wastewaters. In the AquaCombine project it is investigated how to apply the biogas process to halophyte plants and their residues after extraction of other valuable compounds within the AquaCombine biorefinery concept (fig.1).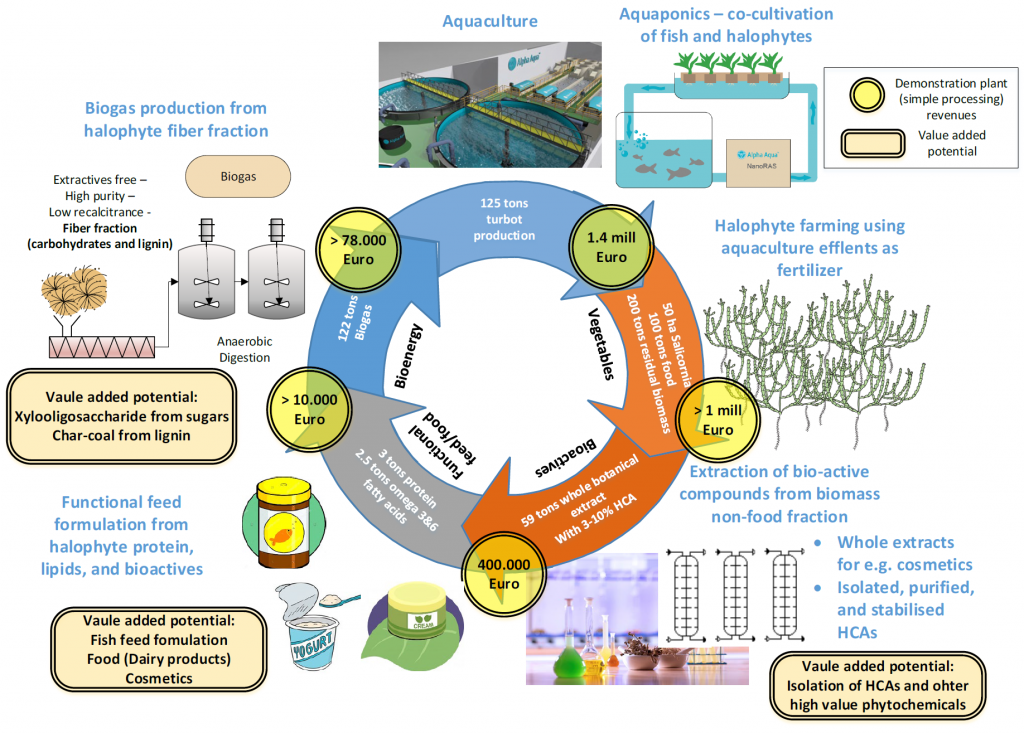 Throughout the first year of the AquaCombine project, numerous biomethane potential (BMP) tests have been performed by MSc Aadila Cayenne, Flensburg University of Applied Sciences (FUAS), on fresh halophyte plants and on the residues after different extraction, separation and pretreatment processes of the other project partners (fig.2+3).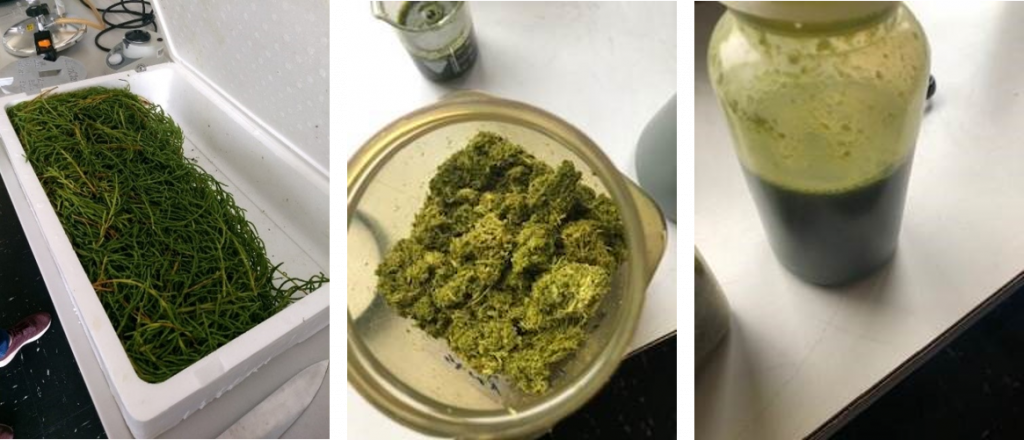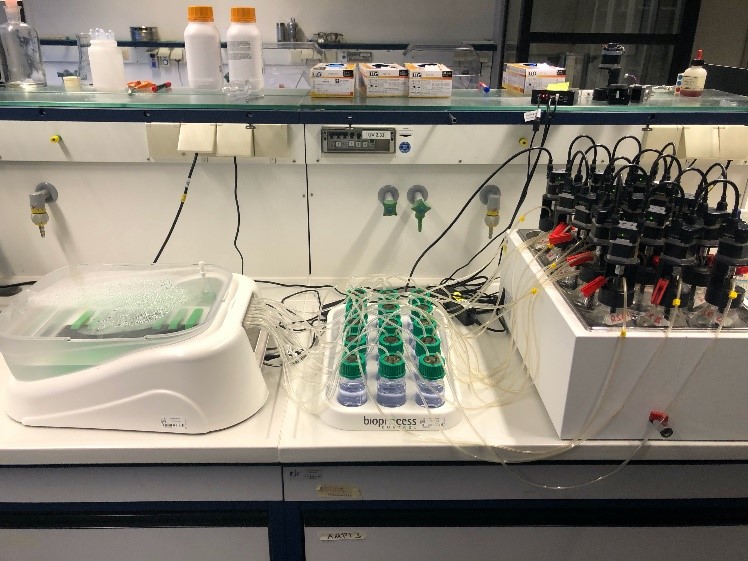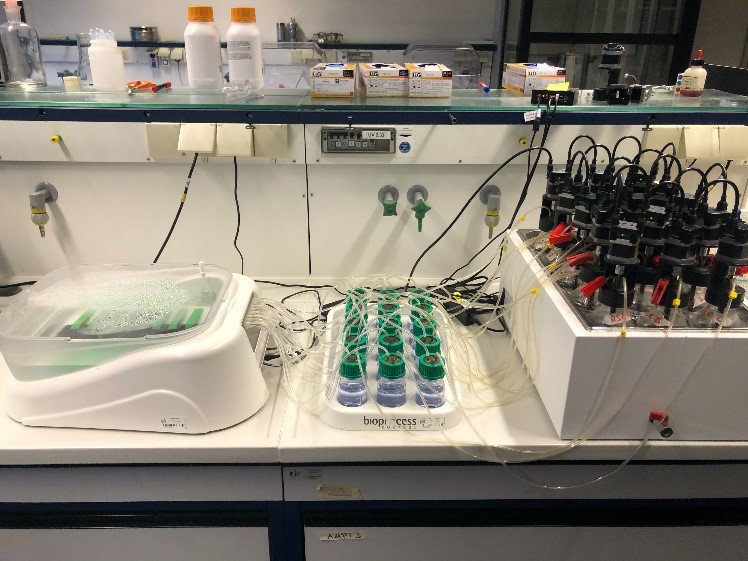 The biomethane potential has been analysed for different plant species, that were grown under different cultivation conditions, and correlated to the differences in the biomass composition. Main focus has been on the influence of the salt and fibre content and of the halophyte biomass. Lignocellulosic fibers are difficult to degrade while salts like NaCl can have an inhibiting effect on the microbial activity of the biogas process. So, far, the main findings have been that Salicornia europaea cultivated at 10 g-NaCl/L showed the highest methane yields and that the salt concentration of the juice fraction squeezed from the halophyte plant inhibited biogas production. In contrast, the samples of the plant residues from the extraction processes showed no inhibition, presumably due to a lower salt concentration.
In the next project period, the improvement of biogas production from the halophyte residues will be investigated through adaptation of the microorganisms, co-digestion with other biomass like manure and adjustment of process parameters like the concentration of organic matter content. This will prepare for the testing of the optimized biogas process in a continuous pilot-scale process at FUAS at the end of the project.